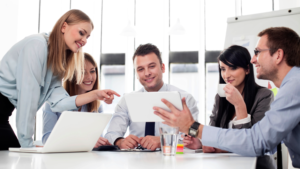 Training Partners provides corporate training in the emerging technologies, governance and management systems. We offer leadership and professional development courses aligned with your development plans:
Mon
Tue
Wed
Thu
Fri
Sat
Sun

ISO 27001 Lead Auditor

@ En ligne

Formation ISO 27001 Lead Auditor En-ligne TRAINING PARTNERS TUNISIE a le plaisir de vous annoncer la tenue d'une nouvelle session de formation ISO 27001 Lead Auditor. Préparez-vous à la certification d'auditeur des systèmes de Management …
Ready to bring a customized training to your workplace? Contact-us for any enterprise-specific needs.